System Name

· Manufacturing Execution System


System Application

· Optimal management for the whole production activities from initiation of the product order to the completion of the product by information transmission. Any real-time events happened in the factory, MES system could react and report these events, as well as control and handle them with current accurate data. MES is used as bridge between ERP system and equipment control, providing foundation for visualization, digitization and trace ability in intelligent manufacturing.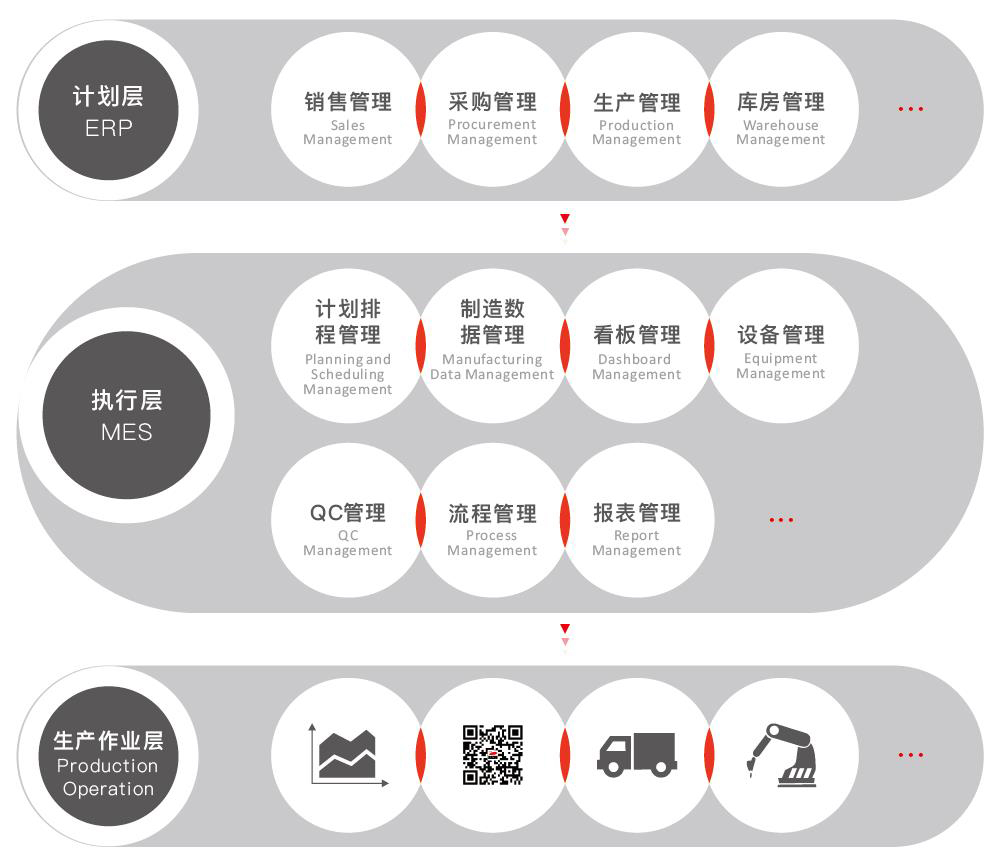 System Function
· To collect all information in digital format, which reduce labor cost greatly.
· To make manufacture process fool-proof, which reduce human error.
· WIP real-time monitoring, which controls the production schedule timely.
· Track the production batch which helps in maintaining product quality.
· Helps in Real-time quality monitoring, which helps in maintaining production conditions.
· Helps in management of the equipment, reducing production down time.
· Helps in Process flow management, improves process management ability.
· SPC automatic analyzation, which improves the efficiency of strategy making.
· Automatic warning which improves production reliability.
· Traceability: to trace the information feedback of the products in its whole production life.
· Connect with ERP system, which improves the informatization management level of the whole organisation.
System Network Architecture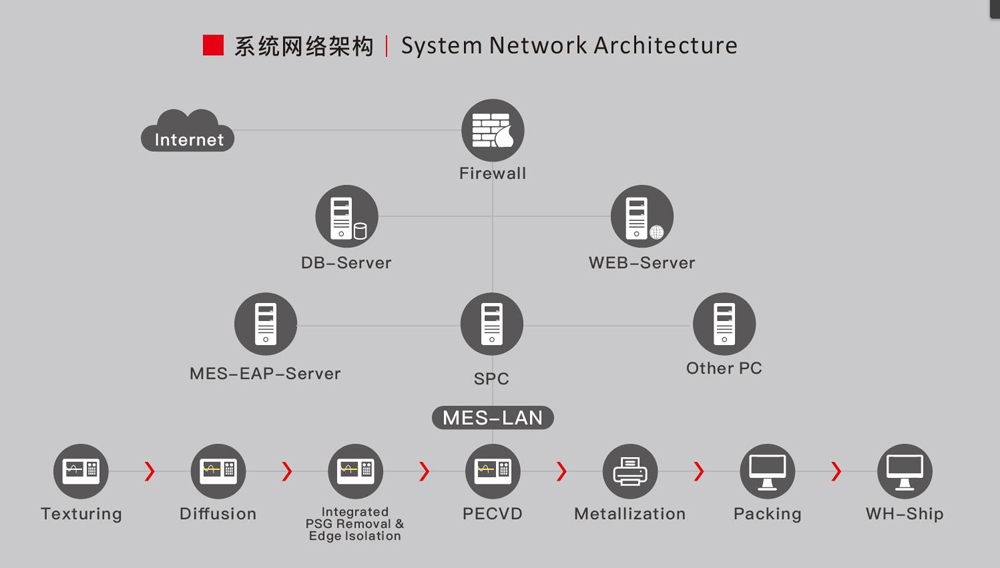 Features
· Modular design,which realizes the customization function conveniently and flexibly.
· The process flow canbe user-defined based on Workflow, which can be customized according to different process flow by users conveniently.
· With advanced process technology team in the industry, who has rich experience in R&D,design and manufacture of photovoltaic solar cell manufacturing equipment,realizing the perfect integration of MES and solar cell manufacturing technology.
· RFID technology which can realize visualized production and control the whole manufacturing process timely.